E.ON, one of Europe's largest and most sustainably innovative energy companies, is concentrated on creating a greener, more connected world. Digitalisation and sustainability, two of its main corporate pillars, are successfully achieved through collaboration and partnerships like Free Electrons. That is why the company is a founding member of the programme.
Innovation is at the heart of sustainability. From electric vehicles (EVs) to organic solar cells, technology is driving Europe's energy transition. Yet, despite such exciting digital advances, progress is not occurring fast enough. According to the United Nations' latest major scientific report, the climate crisis has arrived. The world is on a dire course.
The energy industry must change the way it does business. Yet it faces huge challenges, for example, a lack of network infrastructure. The more electric cars, heat pumps and solar installations installed, the more power grids will be needed. In Germany, where E.ON is headquartered, experts predict an investment of at least €110 billion is required on grids over the next 30 years.
This example proves that energy companies cannot act alone. So E.ON has made it an important pillar of its business to collaborate with other corporations, universities and of course startups. The company believes this can only lighten the load overall, help it focus efforts where necessary and make shared challenges easier to overcome. This is the background of E.ON's decision to take part in establishing Free Electrons as a founding member.
Free Electrons is an outstanding accelerator programme and one of many cross-industry initiatives which E.ON supports. Within the cooperation of the European Commission's Green New Deal alone, the energy company has invested in a wide variety of innovative opportunities, identifying 200 specific projects in markets such grid smartification and decarbonised district heating. 
"Free Electrons connects startups with some of the largest utility companies in the world, exposing them to invaluable knowledge and helping them to scale at an unprecedented pace," says E.ON's SVP Strategy & Innovation Thomas Birr. "The programme is much more than just a regular accelerator. The exposure to a world of new ideas has helped us to drive our innovation strategy and revolutionise the way our customers use and engage with energy."
For E.ON, the Free Electrons programme creates mutually beneficial relationships. Partner startups gain immediate reach to E.ON's extensive business and 50-million customer base, allowing them to scale their small businesses faster. Meanwhile, E.ON benefits from streamlined green customer solutions. The shared goal of creating a sustainable energy future becomes one step closer for all.
Through the programme, E.ON is cooperating with two startups already, ev.energy and gridX, which are both funded through Future Energy Ventures, the venture capital investment and collaboration platform of E.ON's Strategy & Innovation team.
The UK-based startup ev.energy has created an app that helps EV drivers charge overnight with renewable electricity for an affordable rate. Launched earlier this year in the UK by E.ON Next, the collaboration has allowed ev.energy to scale its infrastructure quickly and provided E.ON with a simple sustainable way to make customers' lives easier.
Meanwhile, E.ON's second startup partner gridX is a digital energy platform delivering smart, customisable energy solutions with IoT, cloud and edge services. The German-based startup's AI-based load management system enhances existing Dynamic Load Management (DLM) technology with AI and offers automated and habit-orientated charging. The solution is showing great potential during testing in Germany; about eight times as many vehicles can be charged during peak hours for a fraction of the cost.
In light of such successes, E.ON's goal for 2021 is to achieve three more partnerships through the Free Electrons programme.
E.ON invites you to its yearly innovation flagship event 'Energy Innovation Days' from 5th to 7th October, 2021
E.ON builds the innovation community 'Republic of Innovators': Become a member here.
To take a deeper look at E.ON´s business, you can follow us on social media:
LinkedIn: eon innovation
Twitter: @innovation_eon
Instagram: @e.on_innovation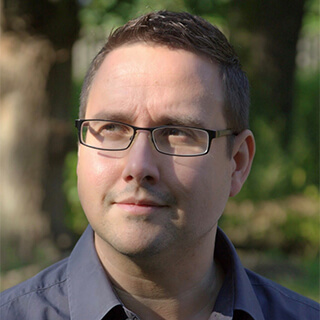 Stefan Padberg
Managing Director E.ON Innovation Co-Investments