Reaching the final event of each Free Electrons edition is always a very intense and rewarding experience. After two years of purely online meetings and events, this year's startups and utilities gathered in São Paulo for an intense week filled with both work and play.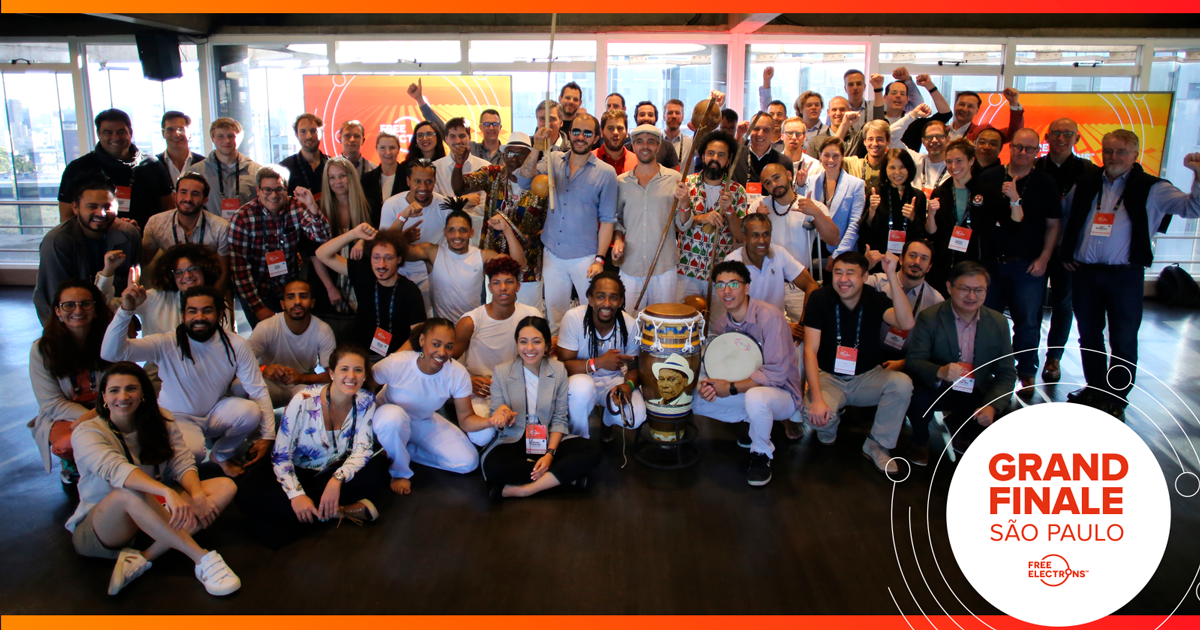 Collaborating towards the Future of Energy: a continuous work
This year's top 15 Startups and the leading Utility Partners (AEP from the US, EDP of Portugal, Ireland's ESB, E.On based out of Germany, and CLP, the Hong Kong-based utility)  met once again to work together and collaborate in bringing promising solutions to market. The core of the ultimate open innovation program in the energy sector is to address the world's energy challenges through large-scale collaborations with some of the world's biggest names. 
Starting on October 17, the two days that followed were focused on firming up negotiations and defining collaborations for scaling and growth prospects. And although we call it a Grand Finale, this was the culmination of yet another hugely collaborative and ongoing program.
During their first day of work, the cohort was able to share insights on the pilot development process and their own deals in progress. And since joining a program like Free Electrons is all about being in sync, after working hours, the group participated in creating a percussion orchestra, which was quite the energetic experience!
Day two of work in São Paulo included a lot of knowledge sharing: both Startups and Utilities had the chance to take 1-on-1 meetings, share, and learn from each other.  In addition to presentations on the energy industry, everyone had the opportunity to attend an inspirational talk from Bruno Pina on how startups deal with challenges throughout their journey. 
And while mingling and networking were part of the agenda, Free Electrons is also about breaking barriers: all participants were initiated in Capoeira, a uniquely Brazilian art form that breaks the barriers between music, dance and martial arts.
Free Electrons 22 Winner 
Power to Hydrogen develops low cost electrolyzers to reduce the cost of hydrogen production and long duration energy storage, thereby accelerating transitions into renewables.. They are  also the winner of this edition of Free Electrons, primarily due to the huge interest they received from many of the Utility Partners. Besides the title, they were also awarded with the $200,000 dollar prize. Congratulations to Power to Hydrogen from the entire Free Electrons community!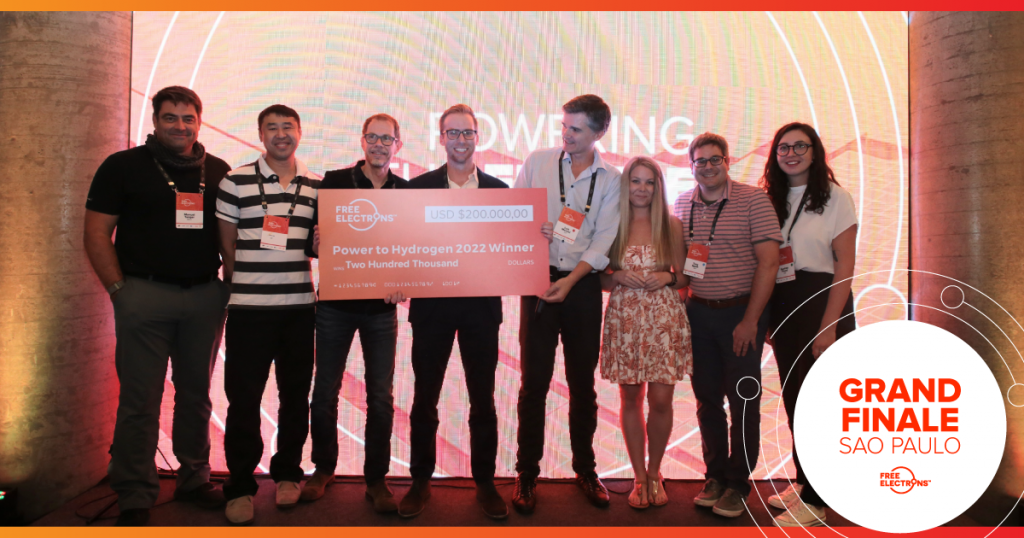 Shin Akimoto Award 2022
At the end of each edition, Free Electrons has an age-old tradition of recognizing a person among the participating startups who embodies the Free Electrons spirit. A person who has fostered and cultivated new ideas through encouraging and inspiring those around them. This edition, the Shin Akimoto Award was given to Lauren Kuntz, from Gaiascope, for having embodied that spirit which Free Electrons thrives on.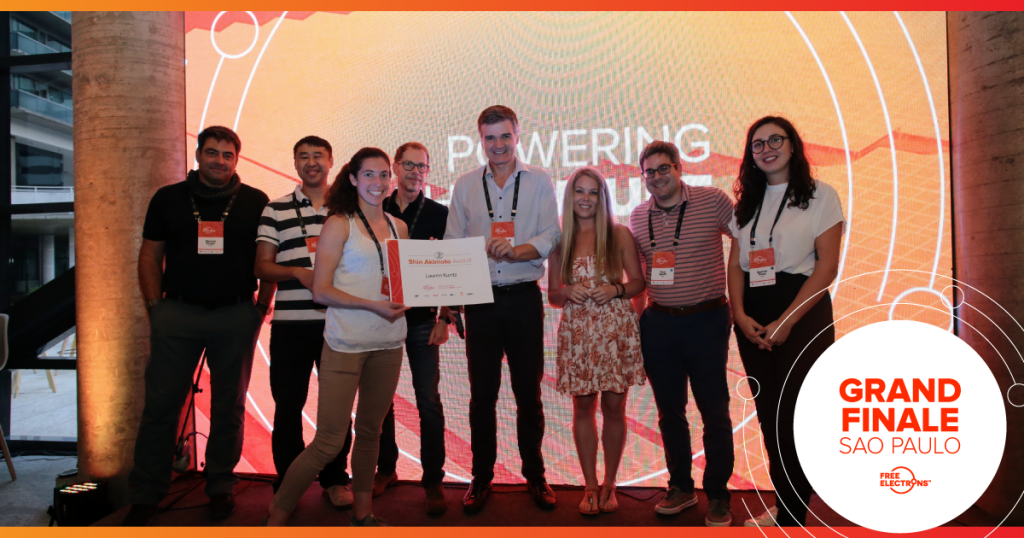 The Free Electrons team remains amazed by the experience lived in São Paul and  hosted by EDP. Knowing that the work from this cohort does not end here, we're already looking forward to continuing to power the future of energy in the next edition.