Well, to tell you the truth, Free Electrons is never actually over. For you, the selected startups, this means you will always be part of a community in the energy sector: the Free Electrons family.
However, for the immediate future, where you'll no longer be participating in the 2021 edition sessions, here are some tips for you to follow post-programme, and beyond. And for those who were not part of this years program, there is always next year so we encourage you to apply!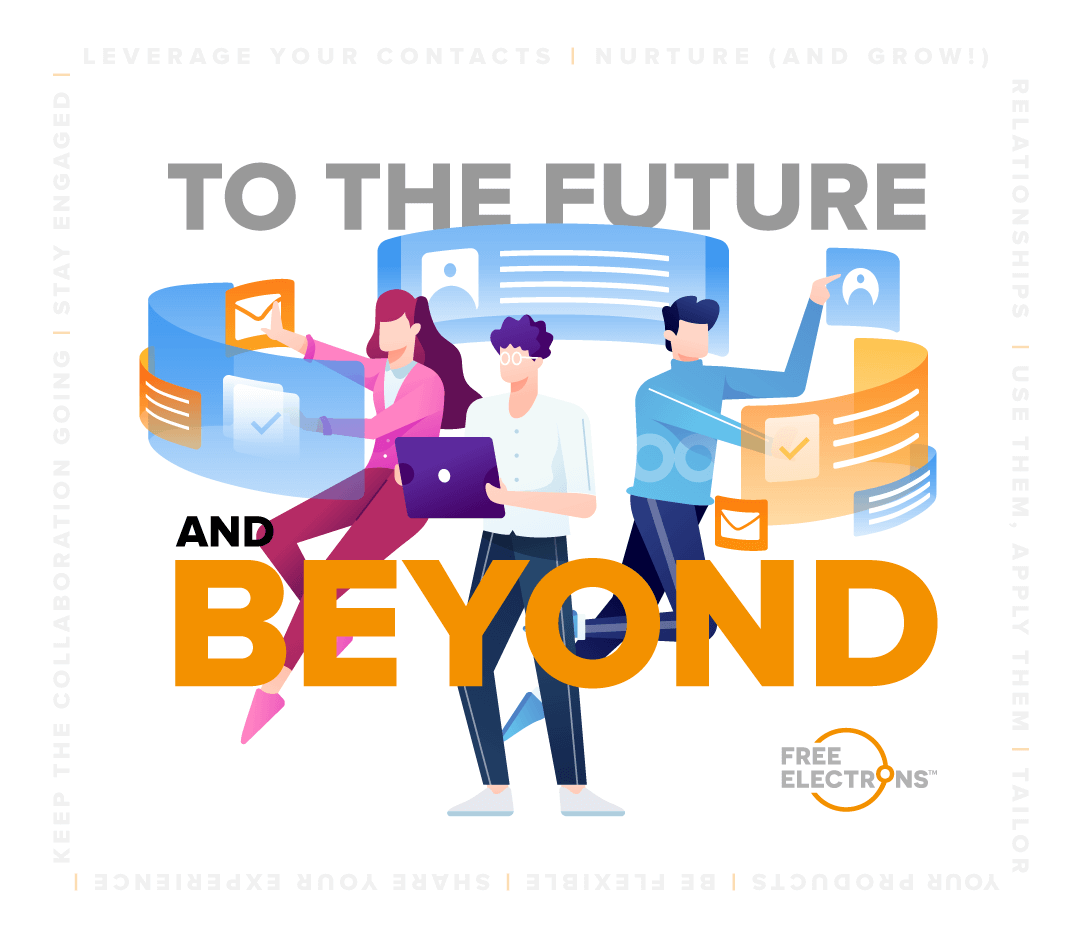 1. Leverage your contacts

You've met unique people and connected with leading companies in the energy sector. Use these contacts, they are part of your network now. Don´t be shy: reach out, be proactive, and look for ways to collaborate with other startups.

2. Nurture (and grow!) relationships

Don't be a stranger. Keep your contacts in the loop, nurture the relationships you've started throughout Free Electrons. Keep them updated on how your startup is doing, show an interest in knowing more about your contacts' businesses. Besides, these can only get stronger and new businesses may flow from there!

3. Use them, apply them.

Learnings, we mean. You've gathered considerable learnings throughout the programme: from others and from your own business. To the wider startup community – refer back to the tips and tricks we have posted this year. Apply these learnings on a daily basis to your business.

4. Tailor your products

Speaking about learnings, one example you learnt from Free Electrons is the benefits of tailoring your product. Adapt your product to your clients individual needs, since everyone needs something different. This may be more time consuming but it will be more rewarding, for sure.

5. Be flexible

Consider being flexible with your business models. At this point you already know that some companies prefer to procure, some to invest, others to deploy… be open to the idea that some companies will prefer just part of your solution.

6. Share your Experience

You are now part of a network. And this means that you are a mentor for others that, after you, will be joining Free Electrons. You have an experience they don't have – yet! Be open to sharing your experience at Free Electrons 2021 and to advising others.

7. Keep the collaboration going.

That's the motto of the programme and it should be yours, too! Talk to startups from this edition, from previous cohorts and in your community, look for other collaboration opportunities. We can assure you that things keep happening years after an edition is over.

8. Stay engaged.

We'll want to keep you posted throughout the year, and we would love to hear from you and keep you engaged. Follow the Free Electrons Linkedin page, the newsletter, and even this blog! Let us know you're there – as we're always here!