Advanced technologies are an integral part of AEP's clean energy electrification activities with our U.S. customers and will provide environmental, economic and social benefits to the communities we serve. The Free Electrons program is an important way that we identify and collaboratively test new technologies and business models with AEP's business units.
Imagine that you are the head of an energy startup company looking for a corporate partner among thousands of people networking at the Lisbon global WebSummit. You meet Manuel Tânger, co-founder and Head of Open Innovation at Beta-i, pitching to startups to consider applying to the global Free Electrons program. You ask if there are any North American utilities at the WebSummit that you could talk to, and he shares that Chris Johnson, Managing Director of AEP's Enterprise Innovation and Technology Group and Paul Loeffelman, a team member, are in the building. He knows that the AEP team would be interested in talking directly with you.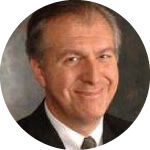 Paul Loeffelman
Director – Corporate U.S. External Affairs, Head of Corporate International Affairs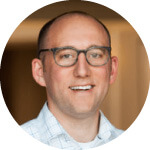 Chris Johnson
Managing Director, Enterprise Innovation and Technology
You finally catch up to Chris and Paul.
YOU: Chris, I'm the CEO of a startup in the UK and have heard that you are a member of the Free Electrons program. I don't know much about American Electric Power so I don't know if our technology would be interesting to AEP.
CHRIS: It's great to talk to with you! We're proud that we are the only North American energy provider invited to be in the program. You'll find statistics about AEP on the Free Electrons and AEP websites. We are very focused on helping our customers and the communities we serve. We know that customers want much more than basic electricity delivery. They are asking us for digital customized products and services that are more advanced than even just 5 years ago. We are working hard to anticipate those needs and to be their long term partner.
I really hope that you and your family and your startup team are safe and well. The pandemic has illustrated how critical the electric power grid is to supporting our communities now and in the future.
We are out in our communities and in other public forums sharing our vision for a clean energy economy based on innovative new technologies and business models with our stakeholders, including public policymakers, technology providers, customer groups, NGOs, investors of all types, and many others. To more quickly enable the full benefits of this electrification, we are also using our experience and knowledge to support the development of innovative energy-related public policies.
YOU: Chris, it sounds like AEP knows its customers. But how can startups like me help you?
CHRIS: Consumers are savvy and expect AEP and other electric companies to find new ways to deliver enhanced services and benefits. And to do it faster than ever before.
To be successful in this environment, AEP needs to: (1) scout out new innovation technologies like yours that fit our needs; (2) prove them out at high speed; (3) demonstrate their benefits to customers and policymakers; (4) secure timely regulatory support or contractual approvals for innovation and deployment; and (5) deploy them at scale. The Free Electrons program is efficiently and quickly helping us find those technologies.
YOU: So how has that been going for AEP?
PAUL: It has been going really well for us since we joined Free Electrons 4 years ago.
We've been able to increase the upside potential to find services, products, and investment benefits from startups, especially for our distribution grid operations and customers.
We've learned to quickly and collaboratively refine products and services with receptive startups for better-fit solutions, improved performance and cost-effectiveness.
We've decreased uncertainty and risk about new advanced technologies with minimal resources working with startups.
We're refining AEP's existing innovation process for more precise functionality validation and faster speed to yield results at a reduced cost.
As the needs of our business change, we adapt our collaborative piloting process to those needs. This year, our three major focus areas are clean energy, distributed energy and advanced data platforms. Our pitch deck on the Free Electrons website explains those in detail. I'd encourage you to apply if your technology might help us in those areas.
Think of Free Electrons as a business development tool that moves startups at warp speed. We ask startups 6 questions to really focus our collaborative development of a scope of work and contract, so we're ready to start pilots in about 5 weeks. Startups are surprised but happy that we can move this quickly. The pilots are designed to produce results with minimum, fastest-to-achieve activities in 4 to 6 months. There are no guarantees of the results, but our practitioners will work with you during the interim reviews of results and suggest adjustments along the way.
YOU: This sounds great! Can you give me an example of how AEP actually worked with a startup?
PAUL: Sure. We co-piloted with ev.energy, a UK based start who have developed a smart, cloud-based platform that automatically optimizes EV charging, for a greener, cheaper charge. Working with us on this pilot was another Free Electrons utility, E.ON. We were very proud that ev.energy won the $200,000 Free Electrons cash prize in 2019. E.ON was interested in the technology to control home EV charging during the lowest cost time of day. The technology worked. We were interested in the technology's capability to move home charging to another time, based on a signal from our distribution grid in times of operational stress, and still complete the charging without inconveniencing the customer. AEP employees, including our CEO, participated in the pilot with their EVs. The pilot demonstrated that the technology managed charging very well. Our pilot results were shared with the other utilities in Free Electrons, and AusNet Services is now piloting the startup. ev.energy has partnered with other utilities outside the program and is now offering commercial services in the UK.
YOU: Chris, thanks very much for talking with me. I'm definitely going to apply to the program!
CHRIS: We really appreciate the time that you have given us. Innovation has always been part of AEP, with our roots going back to startup CEO Thomas Edison's first generating station in New York City. You'll find many examples of innovation in our AEP history book – Boundless Energy: Past, Present, Future. We're writing the next chapter as we speak!