Applications for Free Electrons are officially closed (until next year of course).
For those taking part in this year's program, now is the time for us to learn more about you at the all-important pitch events. So, let's talk pitching…
There is power in a great pitch (pun intended), and it is no secret that investors and customers respond most to products that solve a current problem. A successful pitch will recognize that problem (via research) and provide a solution. Even if your startup only offers one product, each pitch should address the unique challenges of the business you're pitching.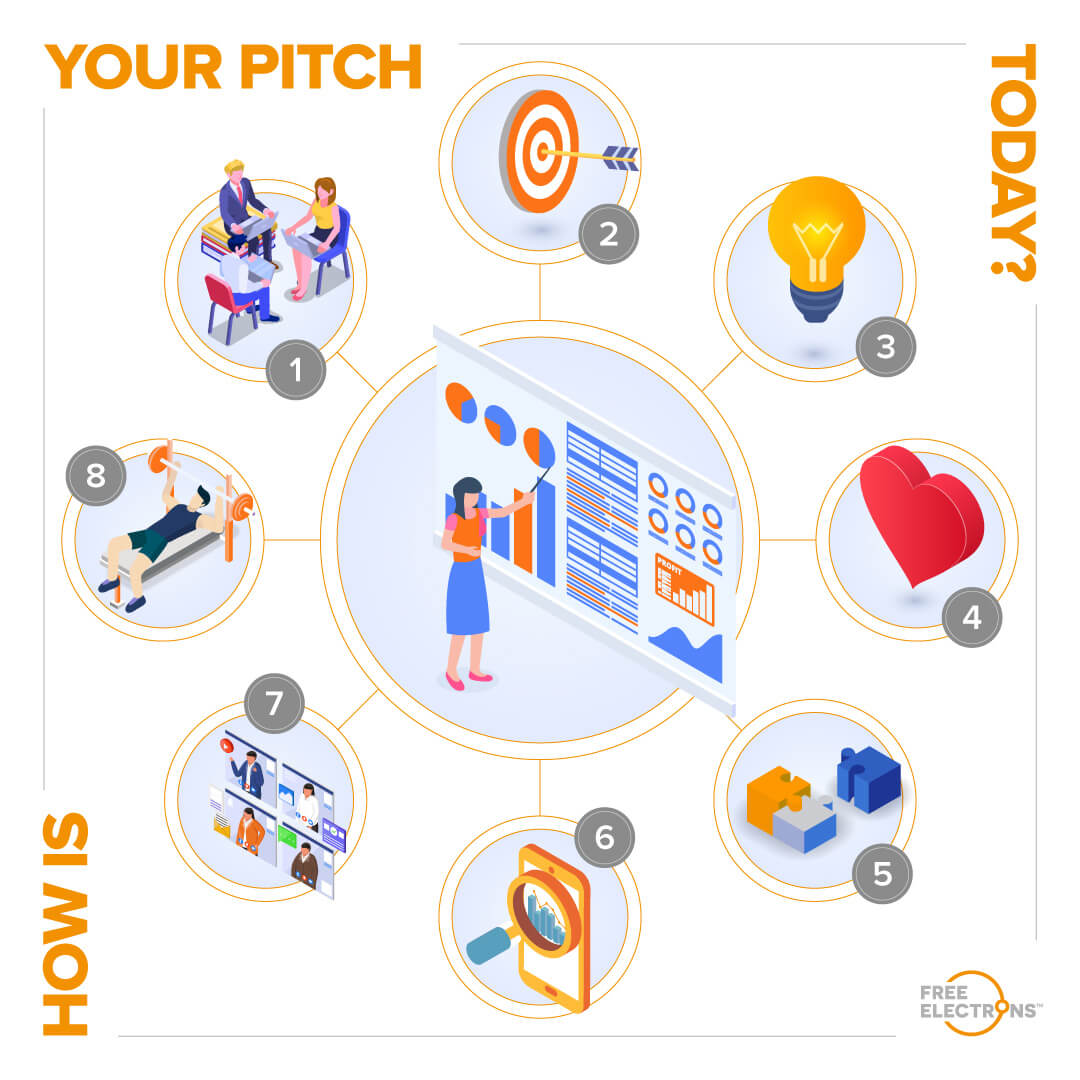 A successful pitch is important at any event, meeting, or startup program. The difference at Free Electrons is that startups will have training and ongoing help to improve their pitch. We want to share a few of these tips with you (you never know, we might see you next year):
Know who you are talking to.

The bottom line is startups must know their audience. In the case of Free Electrons, you can read all about the Utilities, their challenges & priorities on our website. Research is important.

Finding a purpose in (pitching) life.

The million-dollar questions, the ones we keep asking ourselves: WHO: who are you? WHAT: what do you do, what is your purpose, what can you do for us and what do you want? WHY: why are you here?

Clear information is key.

Pitches are often timed, which means startups have a limited amount of time to get their message across. Startups will want their message to be clear and easily understood by their audience. To explain your solution, it has to be put into words & pictures, ensure these words & pictures are simple, clear, and concise.

Emotion is good.

This may be the program that designs the Future. But startups are not robots, and neither are the utilities. The pitch should be clear, yes, but passion seen and felt by the audience will take your pitch to a whole new level. Show us your passion.

Benefits.

The world is complicated, let your audience hear something positive! Tell us, how is your startup/solution is improving our world? What makes you the best? What are the unique benefits of your product/solution?

Problems.

Yup, the world has those. So, what is it that you are solving? You can't solve everything all at once, so focus on the main problem you're fixing. This approach will also help with clear messaging.

Knowing the competition.

This is as important as knowing who you are and who your audience is. You'll be the best student in class if you can show you know who your competitors are and how your solution differs from theirs.

Practice makes (almost) perfect.

Well, perfect is too… perfect. Our advice: choose one thing to improve on at every pitch and keep on practicing. Once you have perfected it choose another aspect to improve on. Practice, practice, practice.
Good luck to all Free Electrons Startups – past, present and future, at your next pitch event!!